Jennifer Atkins – Yoga Instructor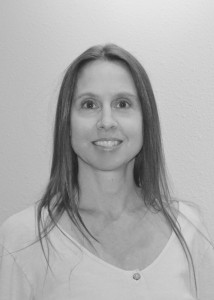 Jennifer "Jayanti" Atkins has been teaching yoga for 16 years in diverse places such as PA, Maui, CA, OR and CO. She teaches traditional yoga and meditation classes, as well as, therapeutic and adaptive yoga classes. A Colorado native, she earned her degree in Kinesiology at CU Boulder in 1992.
Jennifer fell in love with yoga in her mid twenties and became certified to teach at the Kripalu Center in MA in 1999. In 2000 she lived at the Himalayan Institute, where she deepened her Raja yoga practice and studied the science of Ayurveda.
Throughout her travels she has studied with many great teachers, evolving her personal practice as well as her teaching skills. Now a mother of two daughters, she recently moved back to Ft. Collins to be close to family and the Colorado mountains she grew up with.
A very intuitive instructor, Jennifer teaches diverse, holistic classes ranging from gently therapeutic to advanced levels of practice in both group settings and private instruction.  Jennifer brings experience, enthusiasm and a love of the yogic path to Enlighten Yoga at RAC.